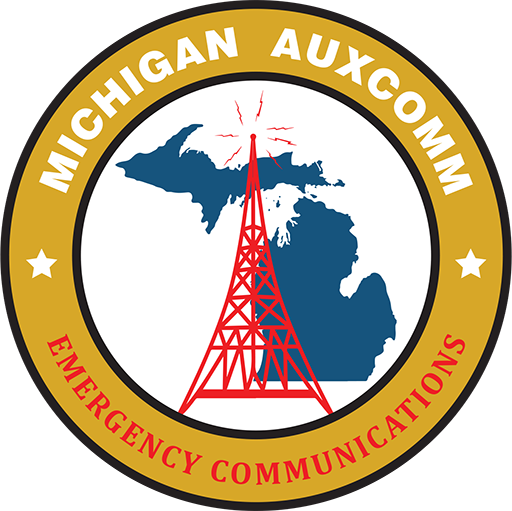 The Auxiliary Communications (AUXCOMM) Work Group is chartered by the Michigan Public Safety Communications Interoperability Board and reports to that board. Member groups participating in the work group include:
Our Vision
AUXCOMM personnel across the state are effectively supporting public safety through communications and other services.
Our Mission Statement
The AUXCOMM Work Group coordinates the awareness, development, training, and implementation of AUXCOMM to support public safety agencies throughout Michigan.
For more information, visit michigan.gov/auxwg.
Latest AUXCOMM Work Group News
The 2022 statewide Fall exercise took place on October 8 from 9:00 to noon, followed by a hot wash. Special thanks to Jack Swift N8WAV, Tim Crane WM8A, Matt McCormick KE8CRV, and Randy Williams KD8MOK for their input, support, and assistance in bringing this exercise together. We hope that you had as much fun in […]

---

The Spring 2022 Statewide Communication Exercise occurred 30 April to 2 May and focused exclusively on the use of Winlink. There was wide participation from across the state. The after action report and improvement plan has been published and is available for review. Thank you again to Kirk Paxson KE8KOC of REACT for leading the […]

---